Housing supply shortages a case of Catch-22
The latest RICS UK housing market survey was published today. The new data suggests that whilst homebuyer demand may start to wane as the stamp duty holiday runs its course, the paucity of supply is likely to underpin house prices.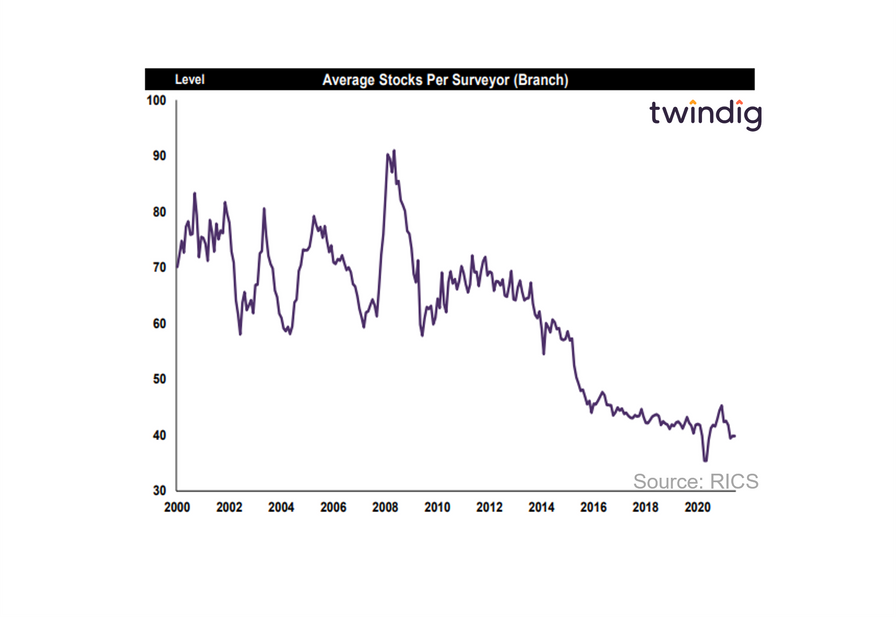 What they said
New instructions (supply) falls for a third successive month
Demand continues to outweigh supply, although demand is easing
House price inflation shows no sign of easing
Twindig take
As the Stamp Duty Holiday enters its final stage, it is not surprising that the supply of homes for sale continues to fall. Most sellers are also likely to be buyers and those coming to the market today are more than likely to miss the stamp duty deadline.
It would also seem that the shortage of homes for sale is a catch-22 situation as most homebuyers want to find their next home before putting their current home on the market.
However, demand continues to outweigh supply, which will keep house prices keen but perhaps the real winners are the conveyancers and mortgage brokers who may now be able to take a well-earned break as their workloads start to ease.
Subscribe to Market Views